A couple of months ago I'd posted to the main astromech.net forum about modifying the JAG center foot to include a more pronounced skirt at the bottom. At first not everyone quite understood what I wanted to achieve.
Here's some reference shot of the Uber R2 that may help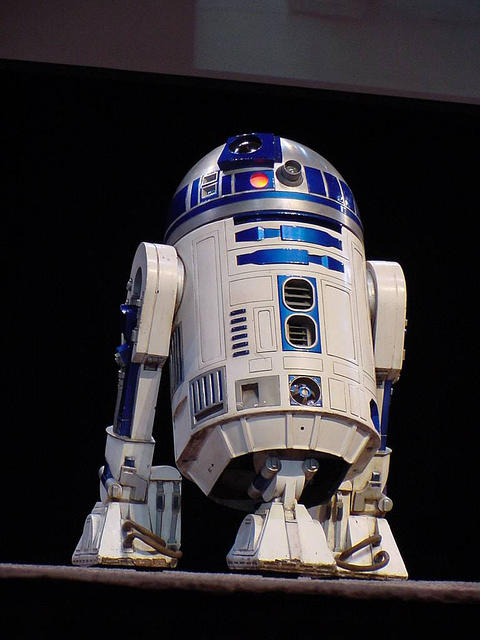 And here's a screen cap from ANH with an even bigger skirt on the center foot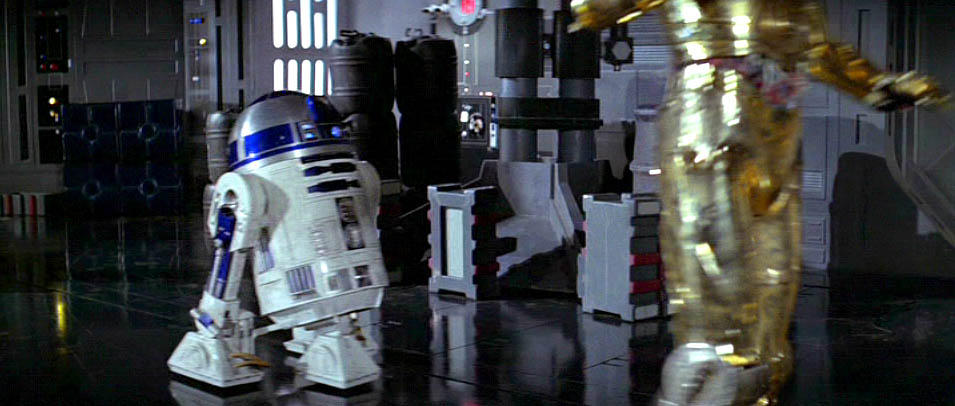 What set me down this path was seeing my droid next to Gerard's (his is on the left). Note the difference in the center foot?
I think weathering helps define the foot as well, and to stops the white making the foot look more like a blank floating triangle/wedge.
This is Gerard's raw Weaver foot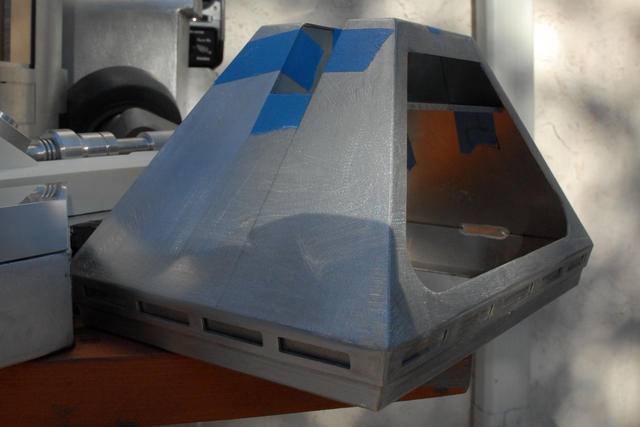 After a lot of debate most people finally got what I was trying to say, including JAG who may include the mod on the next run of feet. But I thought I'd see if I could modify my current foot in the meantime.
I created an little frame out of angled aluminum (1/16″, 1/2″x 3/4″), and the plan was to pop rivet it onto the existing 3/4″ lip around the foot.
It wasn't perfect and I knew I wouldn't be able to get the corners angled correctly, but was hoping to blend in the frame using bond or something.
Here's the foot with the temporary skirt. A little too tall I think and I'm not crazy about the corners being straight as opposed to angled, so I've decide to see if I can find someone to lend me a welding ring to make a more accurate skirt/frame.